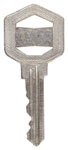 The Key Information for this topic covers several areas:
Online Findability includes a brief introduction to protecting students identity and privacy (to be covered further in Topic D) as well as information on using tagging to increase your "clickability."
Resources provides sources for ideas to build your online audience.
You will use the Scenarios in Activity 7-C-2.