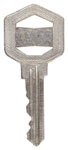 In Chapter 9, Richardson outlines ten "Big Shifts" in education. These are the fundamental changes in education affecting the very nature of knowledge, learning, and teaching.
Open Content
Many, Many Teachers, and 24/7 Learning
The Social, Collaborative Construction of Meaningful Knowledge
Teaching is Conversation, Not Lecture
Know "Where" Learning
Readers Are No Longer Just Readers
The Web as Notebook
Writing Is No Longer Limited to Text
Mastery Is the Product, Not the Test
Contribution, Not Completion, as the Ultimate Goal
Richardson, W. (2006). Blogs, wikis, podcasts, and other powerful web tools for classrooms. Thousand Oaks, CA: Corwin Press.