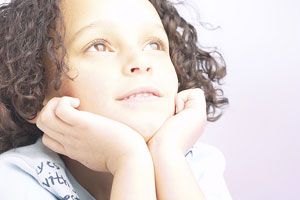 Understanding and using the tools of the Read/Write Web is important, but like any other tools, they are only as good as the pedagogies that surround it. Taken individually, blogs, RSS feeds, wikis, and the like can do much to enhance professional practice and learning in the classroom. Used in concert, however, the possibilities are even more powerful, both for ourselves and for our students. What's required is a real understanding of the specific disruptions and challenges that these technologies pose to our thinking, and beyond that, the ability to re-envision our schools, our classrooms, and our roles as teachers.
Topic 7-A: Re-envisioning Our Practice
Topic 7-B: Paperless Spaces
Topic 7-C: Making Our Students Clickable
Topic 7-D: Student Safety Through Education
Module Seven Objectives
At the completion of this module, you will be able to:
Describe how the nature of knowledge, learning, and teaching are changed by emerging Web technologies.
Evaluate how emerging Web technologies support student learning.
Outline education strategies to promote student safety while using read/write Web technology.